National Cyber Security Academy – Grand Opening
Last night we at Silcox Information Security were proud to attend the opening of the National Cyber Security Academy at the University of South Wales in Newport.  We have greatly enjoyed our opportunity to offer our advice as part of the curriculum committee to help shape the delivery of the new cyber security degrees being offered.
It was inspiring to meet some of the students who are so very keen to progress into our industry and learn the necessary skills to improve the cyber security posture of UK PLC; in doing so they are firmly putting Wales on the international map of cyber security excellence.
We look forward to working closely with the NCSA, The University of South Wales and the professionals it will inevitably produce.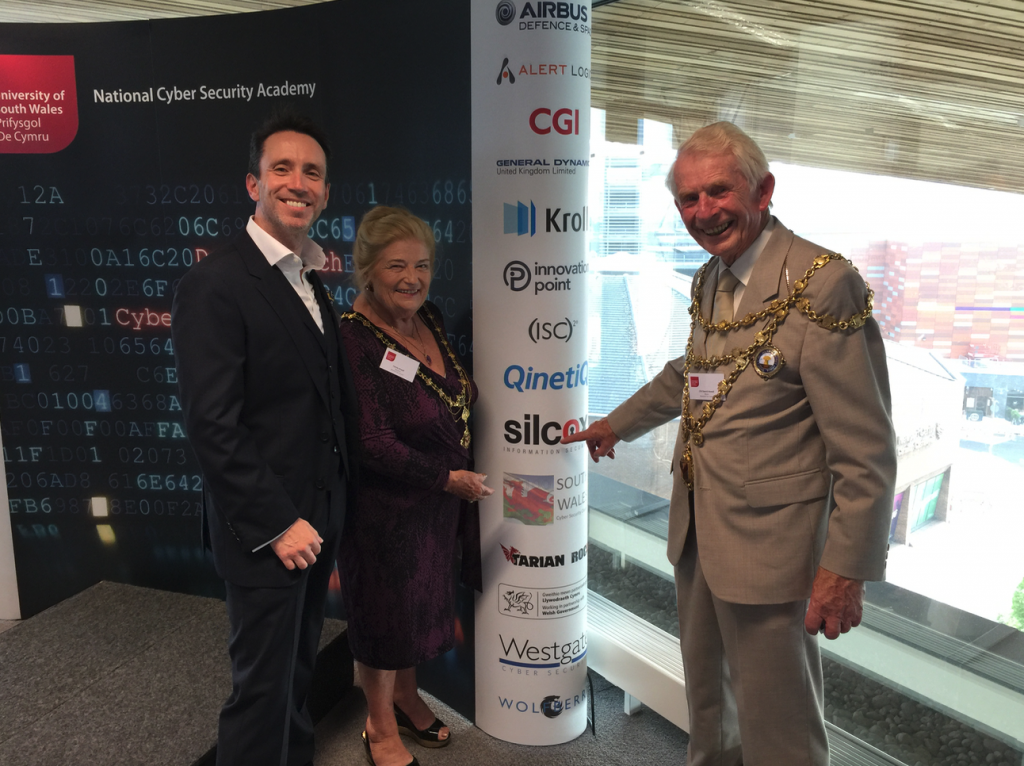 You can read more of the National Cyber Security Academy here.